Since Kleenmaid went into bankruptcy people feared that you could not get spare parts or service.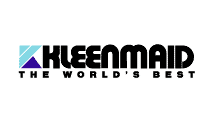 In fact there are several companies that have taken over various segments of the original company. You can now buy new Kleenmaid appliances and the genuine spare parts to keep your older machine going.
The only segment of the original company that was not taken over is the warranty. Therefore all original warranties and extended warranties were voided when the company went under.
We do not repair the gas appliances, we do however repair the electric appliances and the electric ovens on gas stoves.
Of the large range of products sold we service the following appliances –
Electric cooktop
Amana fridge
General Electric/GE fridge
Electric Oven
Washing machine
Clothes dryer
Dishwasher
Induction Cooktop
Microwave Oven
Rangehood
Call us on 55005744 to repair your Kleenmaid Appliance
Save